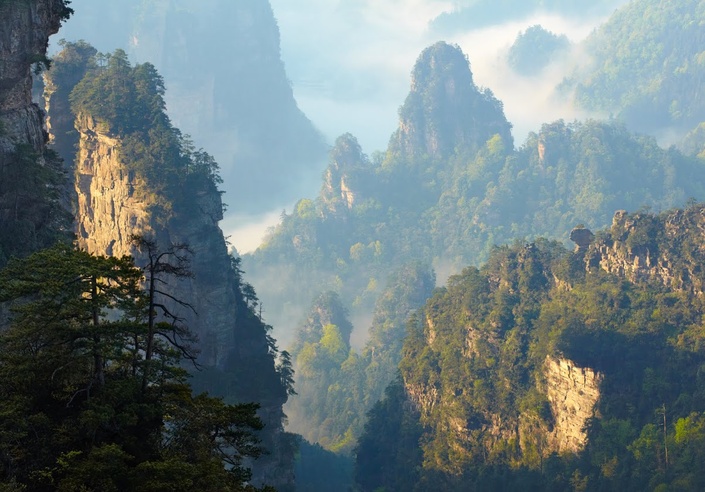 Secret Teachings of Daoist Five Qigong & the Ten Step Daoist Internal Alchemy Meditation
Take Charge of your Own Health and Vitality!
Are you ready to make a radical, positive change in your life? Would you like to have more energy to accomplish your goals, be more grounded, and more peaceful in relationships? This course offers you a series of easy to follow exercises, designed to ground, balance and energize you, as well as a powerful meditation that will support the more external Qi cultivation with an internal energetic healing and transformation.
Let Wendy Lang lead you through this simple yet powerful, in depth Qigong (pronounced cheegong) exercise and meditation course. With daily practice, you will experience a radiant new you, with restored health, vitality and well-being.
• Learn a flow of easy, safe, low impact movements
• Reduce your stress and increase vitality
• Cleanse and rejuvenate your body, mind and spirit
• Increase fitness and muscle tone
• Heal from the outside in and from the inside out

Wendy Lang guides you through the secret internal teachings of Daoist Qigong. The Daoist Five exercise series is based on the classic approach which works by first Cleansing, next Tonifying and finally Balancing your energy fields. The Five refers to the Tonifying of the Five Yang and Five Yin Organs of the body. With Wendy's guidance you will easily learn to combine movement, breath, intention and visualization for a more dynamic practice.
The Ten Step Daoist Internal Alchemy Meditation leads you through your body, bringing healing energy into your interior landscape, connecting you to the outer forces of Heaven, Earth and Nature. Through the ancient art of Chinese Energetic Alchemy, these forces support the transformation of internal blockages, deficiencies and turbidity into fresh vitality and well being.
Take Charge of your Own Health and Vitality!
Course includes 36 minute Qigong exercise video and 25 minute audio Daoist Internal Alchemy Meditation
Your Instructor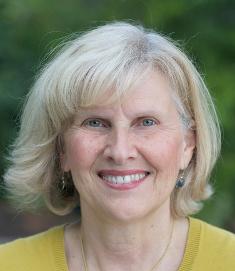 Wendy Lang is a Master of Qigong and has taught Qigong practices for over 25 years and has taught International Institute of Medical Qigong's three year program for the past 16 years. She teaches a three year Shamanic Chinese Medicine Program, as well as offering powerful trainings in the intuitive arts. She is an expert and teacher in the fields of energy medicine, channeling and mediumship and space clearing. Her personal healing practice includes in person and distance sessions for any kind of disorder, for personal growth, and for channeled readings. In addition, Wendy works regularly with animals as well as offering energetic clearings for homes and properties. Her personal knowledge and experience has accumulated over thirty years of practice. Wendy's training in Qigong and the Chinese energy arts began with an intensive 8 month retreat at the Silent Ground Retreat Center in 1988. She trained under Master Mantak Chia and became an advanced teacher in the Healing Tao and Universal Tao Qigong systems. She is also a presenter and speaker.

"The Daoist Five Qigong series is foundationaI energetic training for Qigong students and practitioners. If you can't have Wendy to teach you in person, this is the next best thing! When attending a qigong class is not an option, this is a wonderful tool for you, or your students, to maintain a regular qigong practice to build vitality, manage stress, and improve their overall well-being. When not in class, my students follow Wendy's video at their workplace and do the exercises together on a weekly basis – they love it! "
- Caroline Kimoto, MMQ (Masters in Medical Qigong)
Kimberley, BC


I love Qigong! I found Wendy Lang's Daoist Five Qigong series to be an essential part of my regular Qigong practice. It helps you clear, energize and balance all your major organs to support a feeling of vitality and well-being for your whole body. After many years of digestive issues, I now feel great and don't worry about them anymore!
- John F. Weiss, MMQ (Masters in Medical Qigong)
Vancouver, BC



The Daoist Five Qigong series is transformational. It clears stagnation on all levels and then builds your life force energy while centering and grounding into all that exists within and without. I am so grateful to have this practice in my life❤️❤️❤️
- Aum Song MMQ (Masters in Medical Qigong)
Courtenay, BC




"I have been studying and practicing Medical Qigong since 2011. At first I relied heavily on Wendy and the CD to correct my forms. I also practiced with my classmates. In the last few years my practice has been mostly solitary, but I routinely play the Daoist Five Qigong CD so as to check my posture and forms. It is too easy to acquire an incorrect movement that can build up a blockage and interfere with the proper flow of Qi. There is also a benefit from doing the practice with at least one other person, even if the other person is only present on the airwaves.

Karen Keyes, Vancouver, BC. MMQ
Course Curriculum
Daoist Five Qigong and the Ten Step Daoist Internal Alchemy Meditation
Available in days
days after you enroll
Frequently Asked Questions
When does the course start and finish?
The course starts now and you can review to your heart's content.
How long do I have access to the course?
After enrolling, you have unlimited access to this course for as long as you like - across any and all devices you own.
What if I am unhappy with the course?
We would never want you to be unhappy! If you are unsatisfied with your purchase, contact us in the first 30 days and we will give you a full refund.
Thank you for taking this course. The power of these ancient practices are only realized when people like you embrace them and make them their own. What you do has a ripple effect, and when you make a change in yourself, you benefit those around you as well. We hope that you will continue to work with your energy skills and have a happy, health and Qi filled life!